The Team at Mike's Dauin Beach Resort
One of the first diving resorts in Dauin, Mike's Dauin Beach Resort is a family-owned business in more ways than one – as well as Mike and his family, many of the staff have been with him from small beginnings as an adventure sports and tour operator nearly 20 years ago.  It's one of the reasons why so many guests return again and again, and why we are consistently rated as one of the top resorts in Dauin.  Get to know the Team on this page, but better still, come and make friends in person! 
---
Resort Management
Resort Management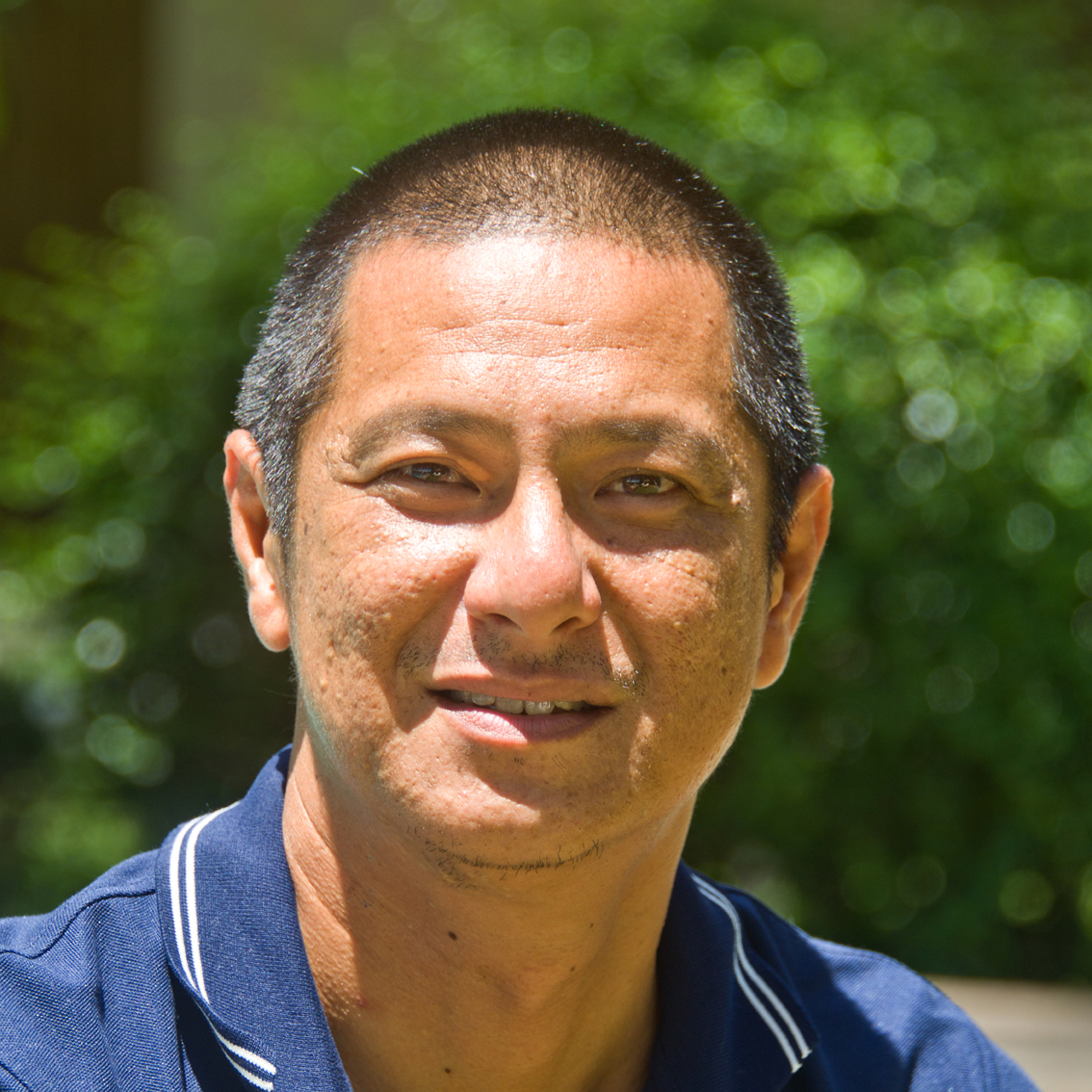 Chester is the Resort Manager, and is responsible for making sure the Resort delivers on its promise of providing a welcoming, friendly and efficient service.  He's also a PADI Instructor, and more than happy to spend time over a cold post-work beer telling diving tales and identifying critters!

Joy is the Office Manager, and looks after the considerable administration and paperwork involved in keeping a Resort like Mike's running smoothly.  Every Resort should have a Joy, if only for her infectious giggle and sense of humour!

Jonalyn can be found dividing her time between the Reception, Kitchen and the Bar, depending on which is the busier. This means she can serve you your cold beer, prepare your check and organise a massage or pedicure all at the same time!
Dive Center
Dive Center

Victor is the Captain of our bangka diving boat, Miley Kate 2, and his happy smile and gentle touch at the controls are equally welcome when the seas get a little choppy.  He is also fond of Choco Mucho, a highly prized confectionery snack bar in the Philippines.  Bring him some of these and you will have a friend for life!

Ace is one of our longest-serving the Dive Guides who christen themselves the "Mike's Mosquitos" for reasons that escape us. He is great with new and inexperienced divers, finding tiny animals underwater, and also keeps the rhythm when the Band is playing.

Gabby was born on Apo Island, which along with his amazing ability to spot the tiniest Marine creature, has got to make him one of the most qualified Dive Guides in Dauin.  His singing voice is not too bad either!

Edgar is our second Boat Captain, and when the situation demands, is a very gifted snorkel guide, taking care of any swimmers who may need a little support and encouragement to take the plunge on our Apo Island trips.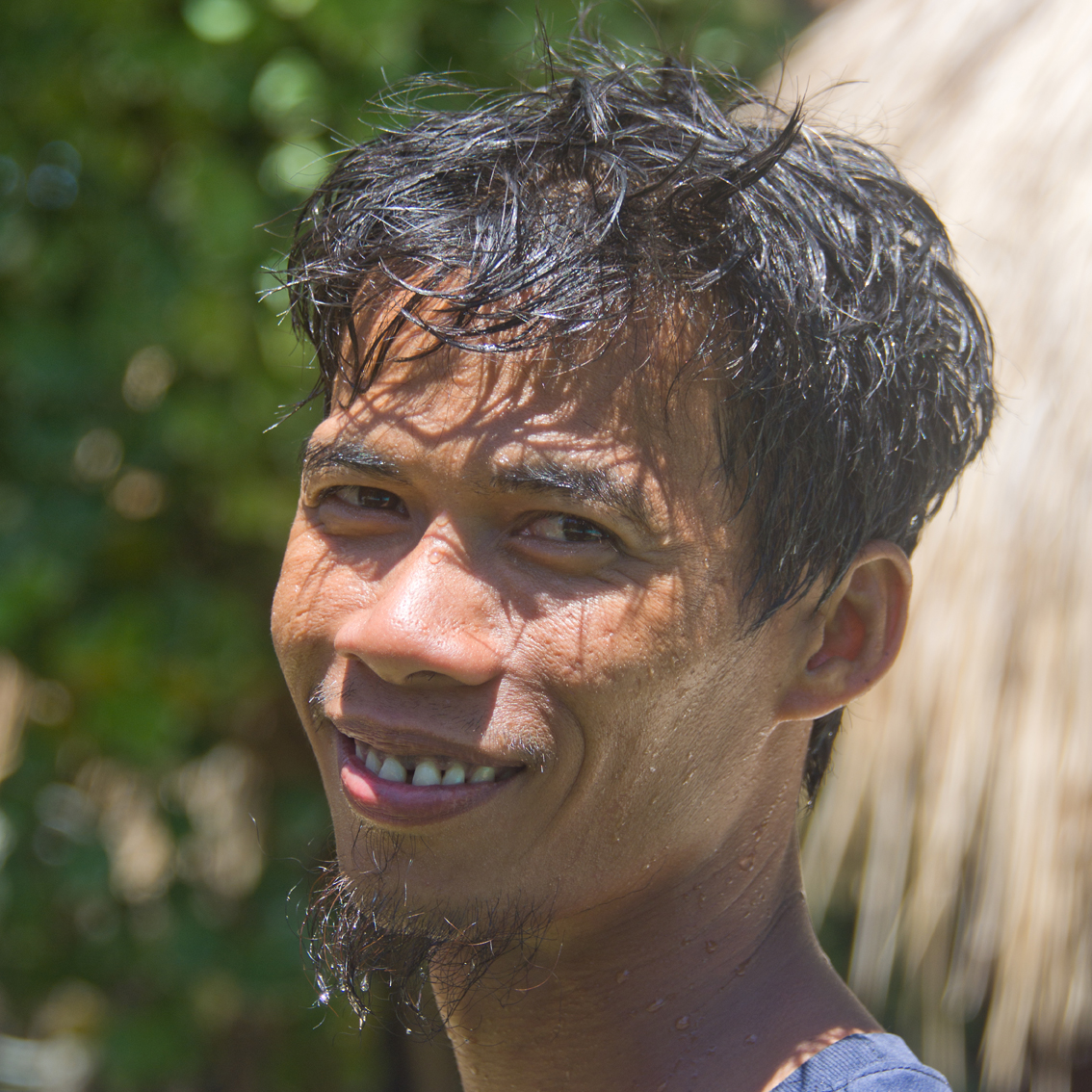 Bryan is our newest member of our boat crew, but has inherited his father Pow-Pow's cheerful disposition and hard-working nature, and is always super-helpful and ready to assist you into and out of the water!

Jerry is our back room guy, working tirelessly to fill the tanks, drive the truck to dive sites and generally keep the dive operations running like clockwork.
Bar and Restaurant
Bar & Restaurant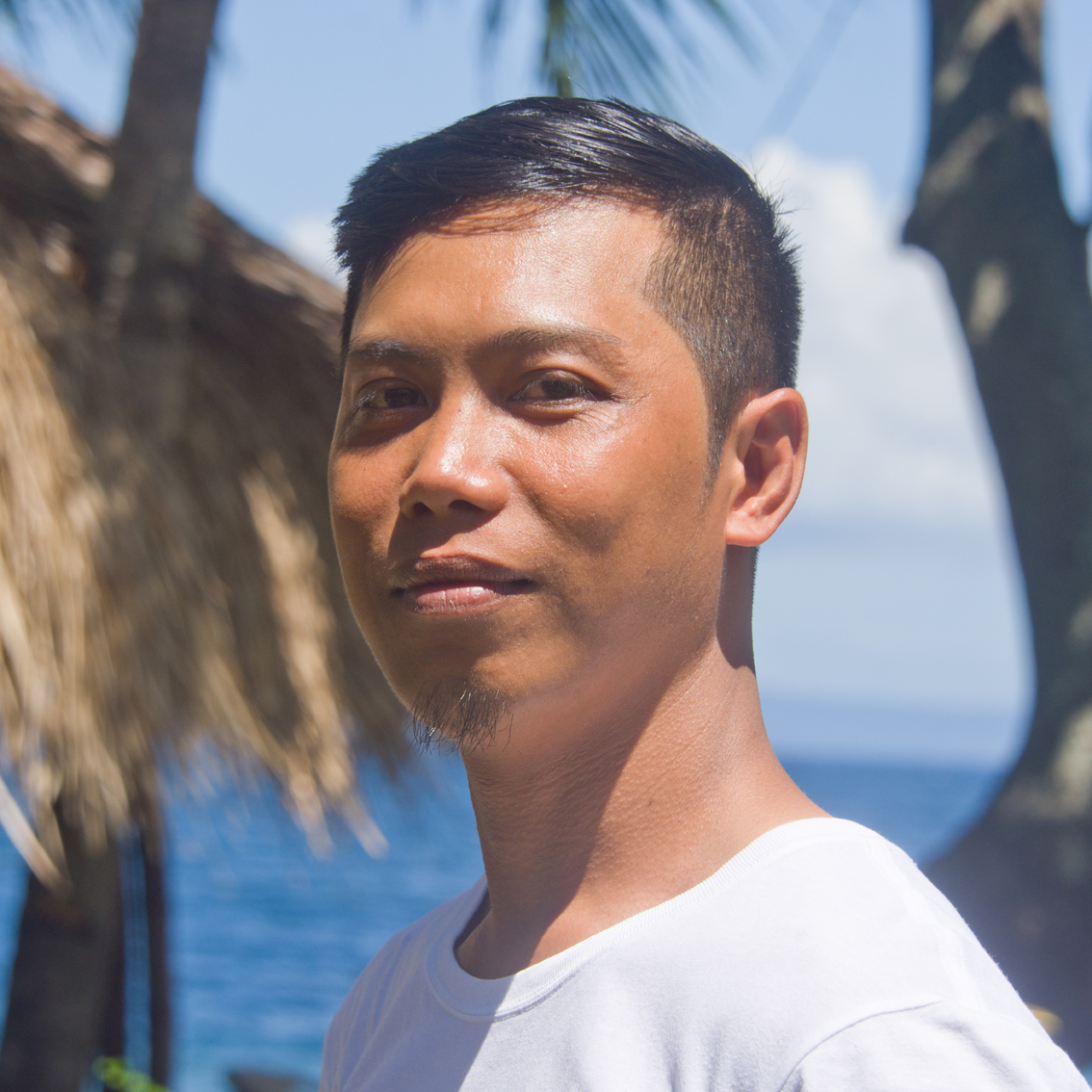 Ronald is our head chef, and oversees the kitchen operation. He brings a wealth of experience and cooking styles to the Resort, which ensures the menu is full of old favourites and new dishes he has bought with him.  His daily specials are not to be missed!

Jula is another of our chefs, and has been preparing meals at Mike's since the Resort was built!. She's a whizz with Mexican food, and loves to prepare Filipino classics such as Kanilaw and Adobo.

Alma is another chef, who is a bit shy, so you may not see her out of the kitchen often, but she lets her food do the talking! She knows how to improvise too, helping her to create dishes for people with particular dietary requirements. Just ask and she'll do her best to accommodate.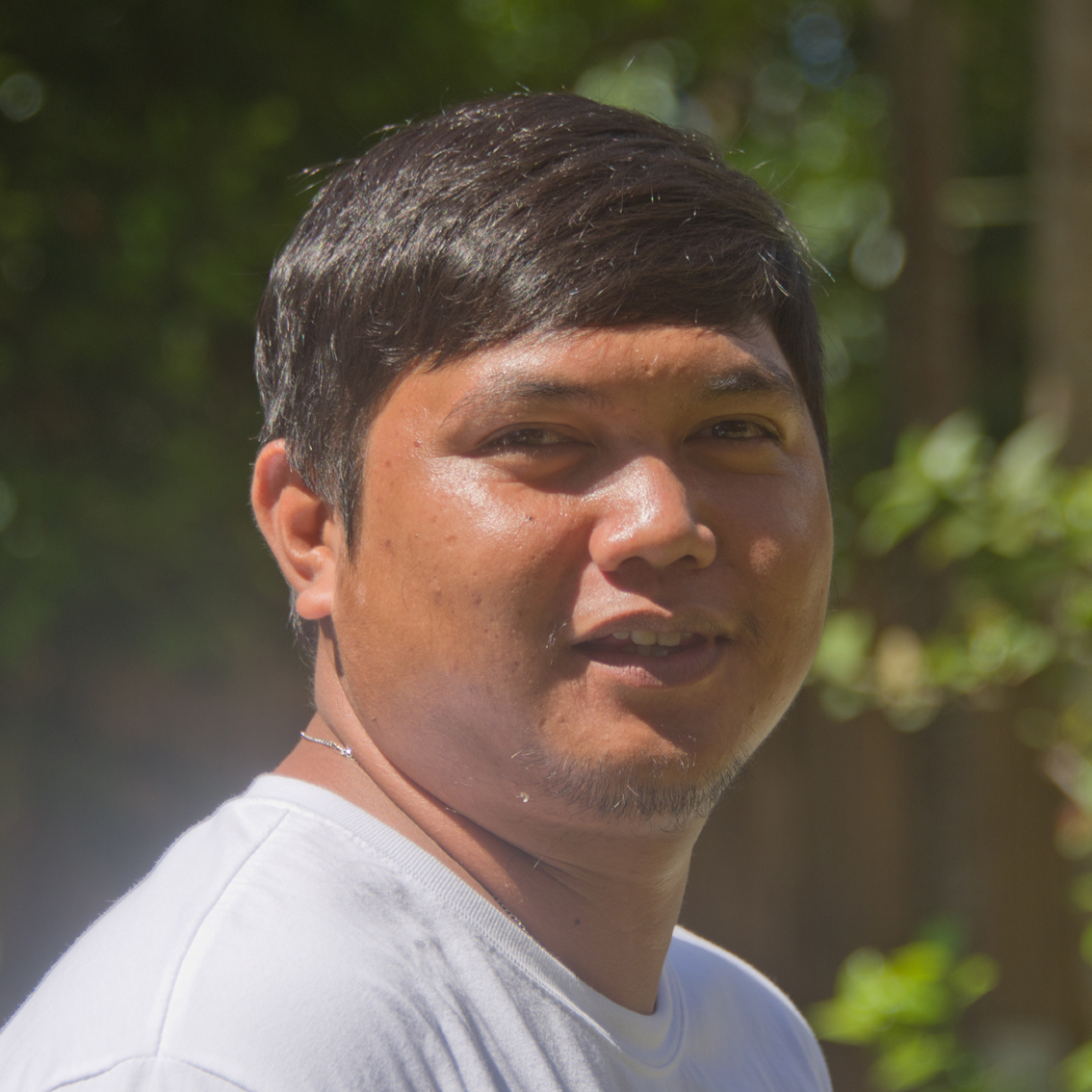 William started in the kitchen, migrated to the Boat Crew, and now is back doing what he loves in the kitchen. It's not an easy job keeping everything running smoothly back there when the Resort is full of hungry guests! Being a tall fella, he's a useful chap to have on your basketball team, and for getting things down from the top shelf of the kitchen.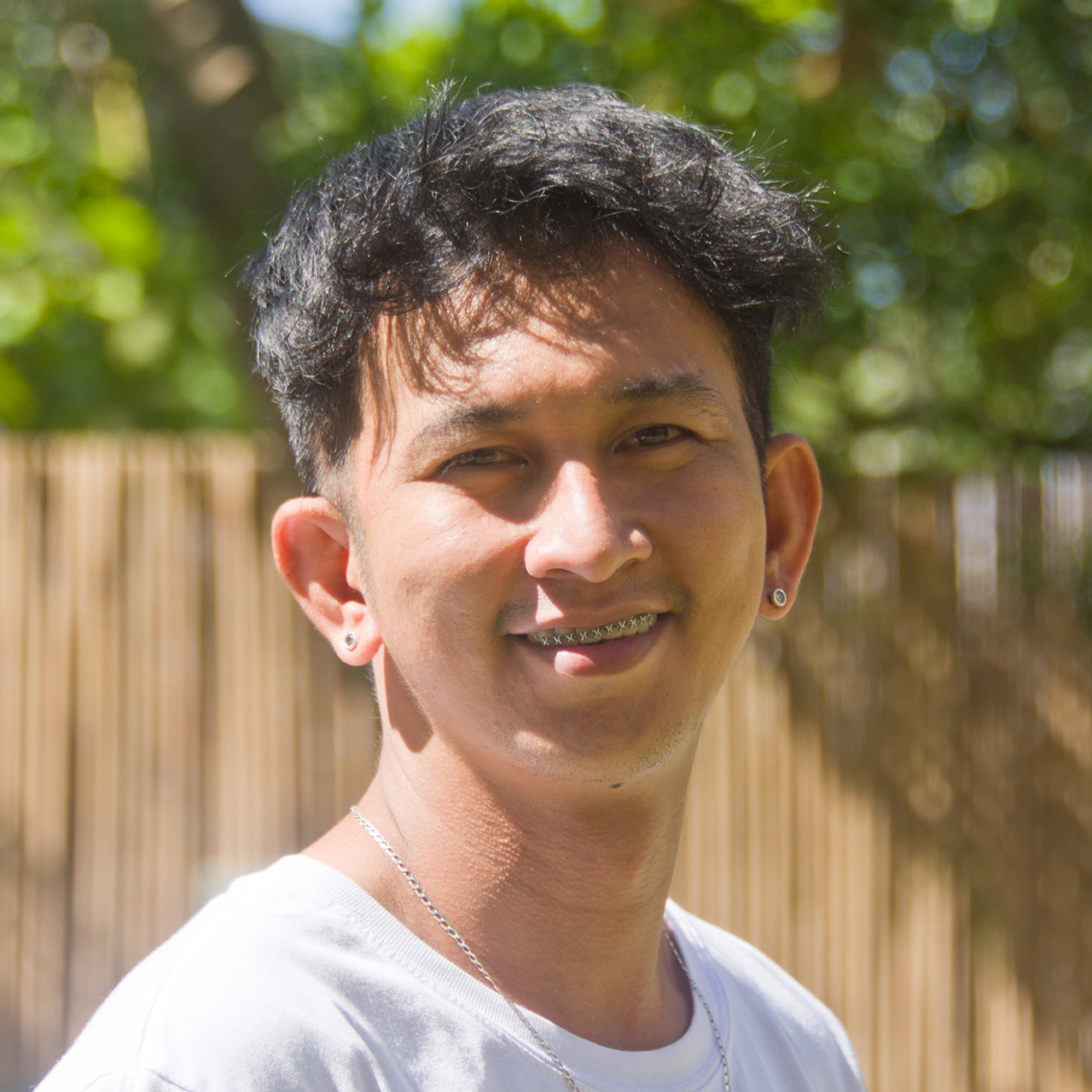 Jaycar completes the team in the kitchen. He can often be found turning out the breakfasts early in the morning with a happy song and a smile to match!
---

Leah is the Queen of the Bar, and makes the sweetest, freshest Mojito cocktails only matched by the sweetest, freshest smile in Dauin! If you have a particular need for an exotic cocktail, just tell Leah and before you know it the drink will be sitting on the bar.

Mary Joy brings a bright smile, a professional attitude and has worked almost everywhere in the Resort except diving! She is a very handy person to have around, but is most at home behind the Bar serving up the coldest beers and freshest cocktails in Dauin!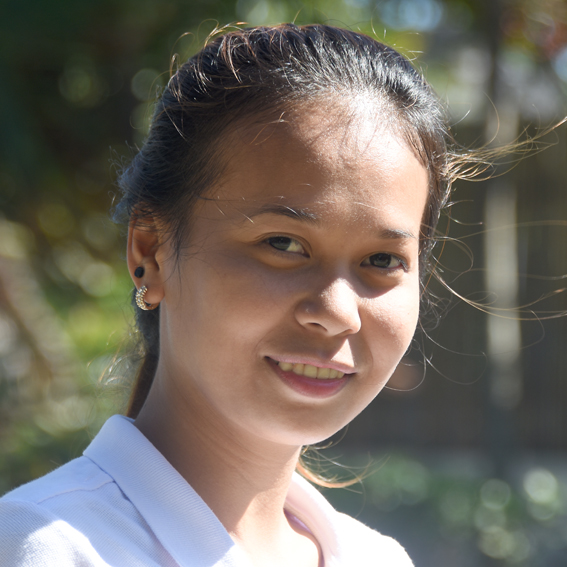 Jessa's graceful attitude lends a classy, relaxed atmosphere to the Bar. She also makes some of the best fresh fruit smoothies around. How she manages to get several peeled mangoes into the blender without covering herself in sticky juices is a mystery!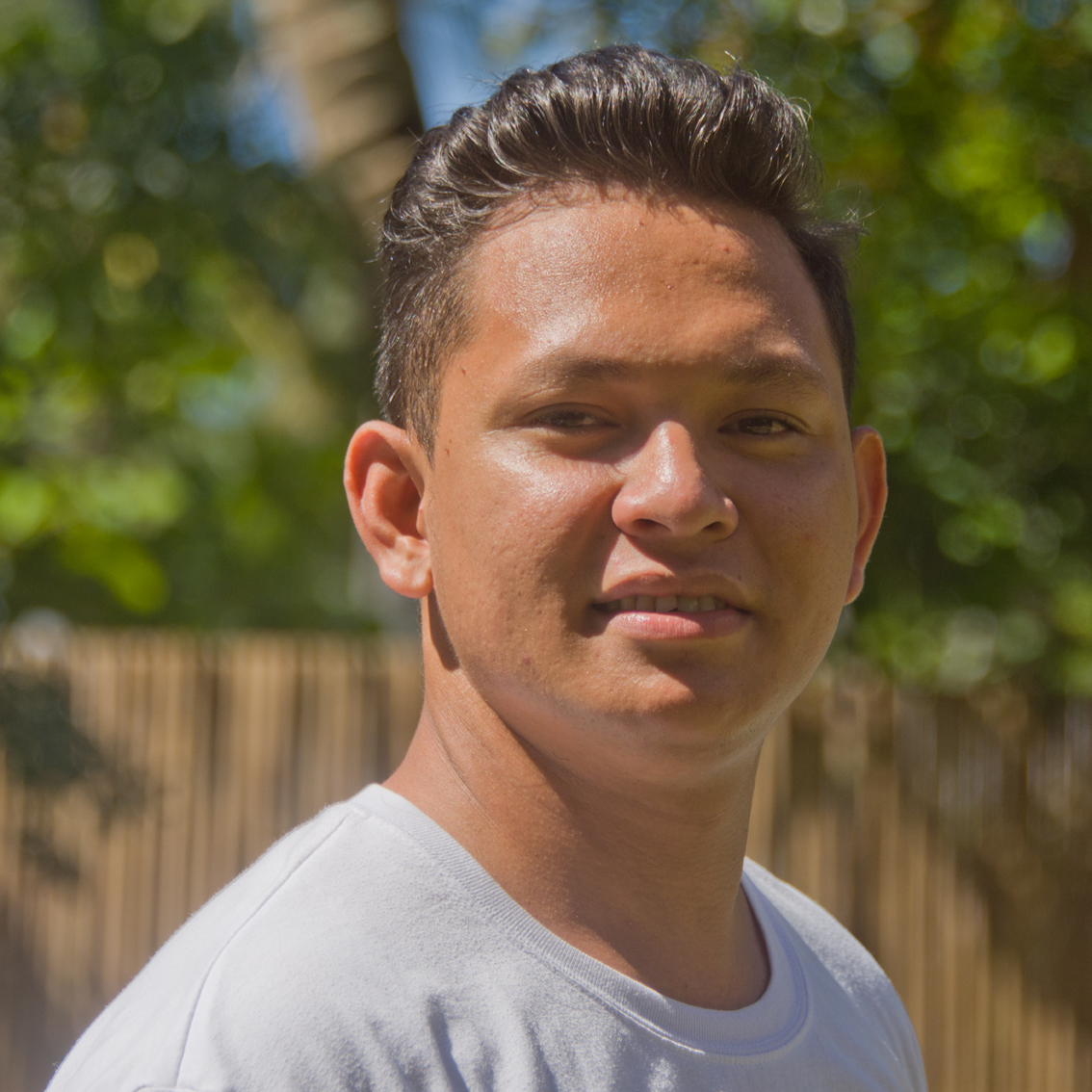 Nathanial has is the most recent member of the Bar team, and has fitted in perfectly with the chilled out nature of the Bar and Restaurant. His attentiveness is second to none and so your glass will not be empty for long!
Housekeeping & Grounds
Housekeeping & Grounds

Ignacio is our Maintenance Superhero. Carpenter, plumber, crewman and a handyman of immense talent and bottomless energy, he knows everything about the Resort. He should, as he built a lot of it back in the day!
---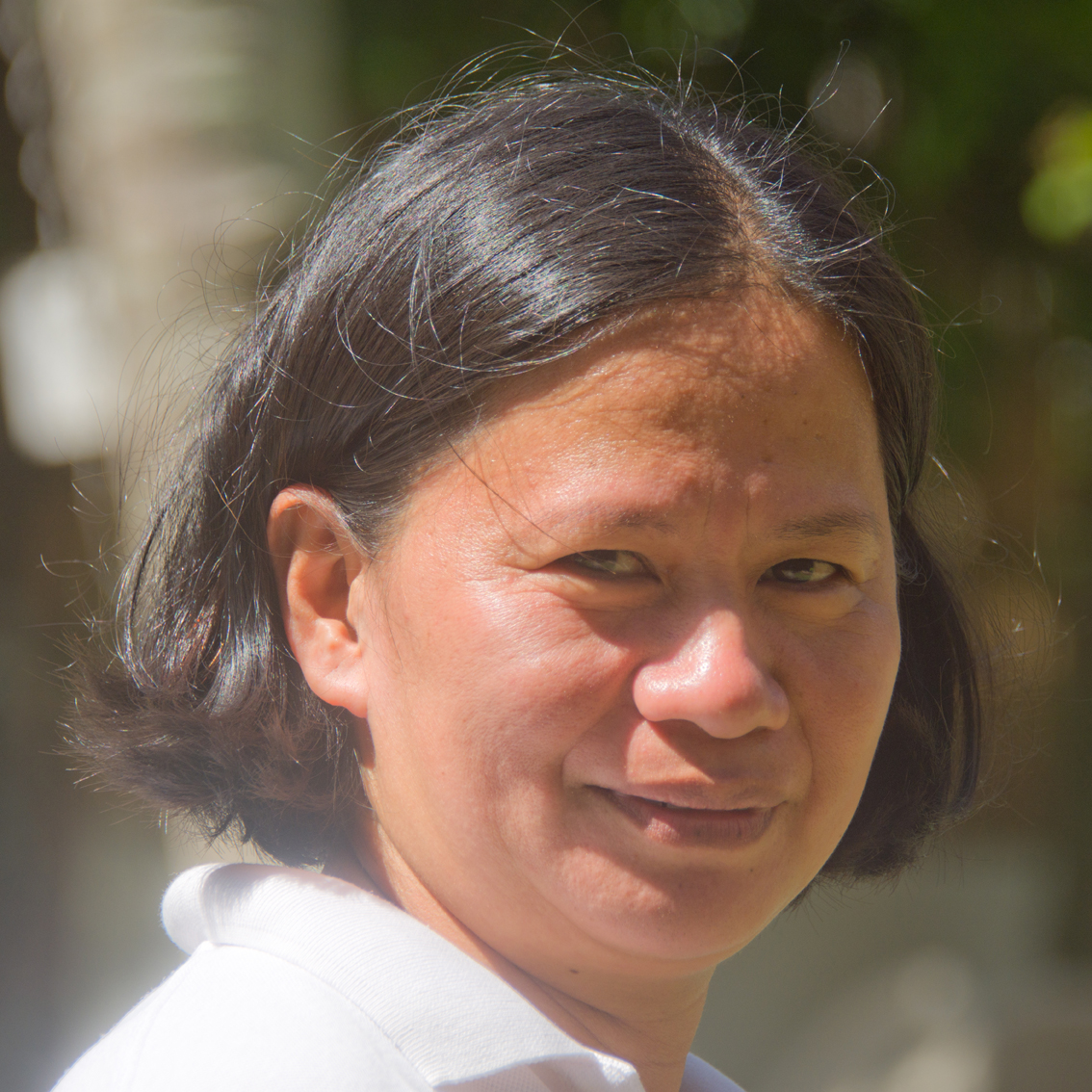 Marilyn and Jennifer keep the rooms looking fresh, clean and tidy, so you can rely on them to have your room looking like you haven't slept in it by the time you return from your day's activities.
---
Peter the guard is here all night, and arrives around dinner time, so don't be surprised to find him running the Barbecue on the Beach as well as keeping a watchful eye over the Resort. Jefree works tirelessly around the Resort, keeping the pool bright and clear, the grass as green as can be, and finding new and interesting plants to surprise us with!