The Team at Mike's Dauin Beach Resort
Mike's Dauin Beach Resort is a family-owned and run business.  It's one of the reasons why so many guests return again and again, and why we are consistently rated as one of the top resorts in Dauin.  Get to know the Team on this page, but better still, come and make friends in person!
Mike, Joe Ann and Family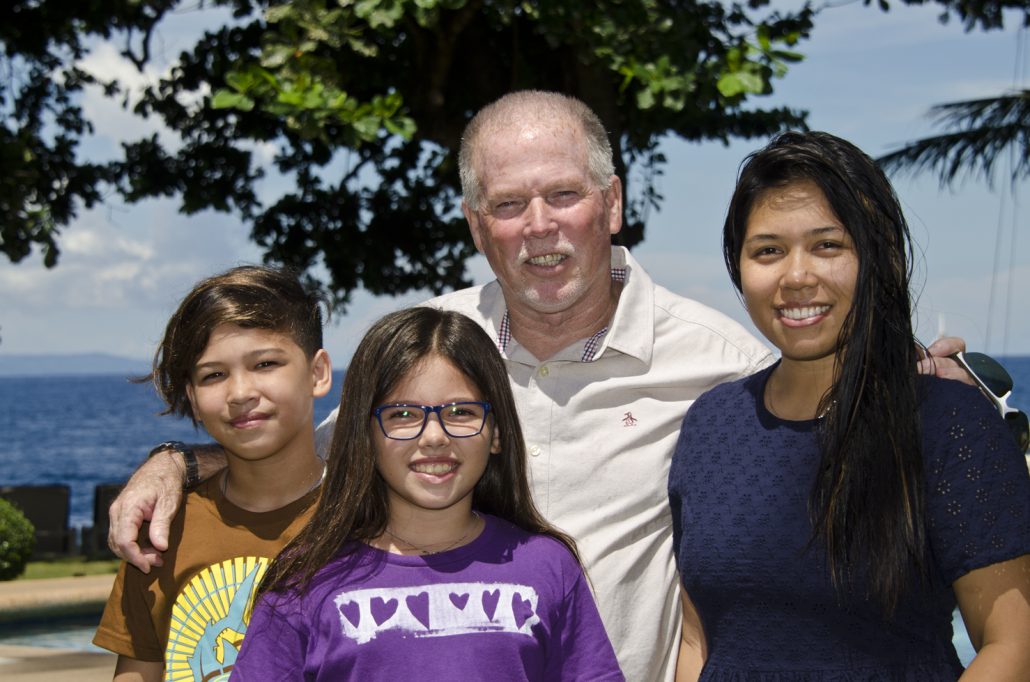 Mike Feeney lends his name to the Resort, as well as being an accomplished PADI Instructor, sailor, wine connoisseur, not to mention husband and father! Before completing his PADI Instructor course in 2004 on the reefs of Dauin, just a short drive south of Dumaguete, Mike spent many years as a DiveMaster in the San Francisco Bay Area assisting with dive courses and dive trips before bringing his lifetime of outdoor adventure experience to his new base in the Philippines.
Joe Ann assists Mike in managing the Resort and handles all those little details so you don't have to worry about them. Joe Ann graduated from Negros Oriental State University (NORSU) with a Bachelor of Sciences degree in Hotel and Restaurant management.
Although Mike and Joe Ann put in all the hard work, their children JM and Miley Kate are the real bosses – just ask anyone here!
For both Mike and Joe Ann, launching Mike's Dauin Beach Resort is the culmination of their dream to own a personalized dive center and a family style resort. Nothing makes them happier than sharing the unique and amazing experiences of the Philippines with you.
---